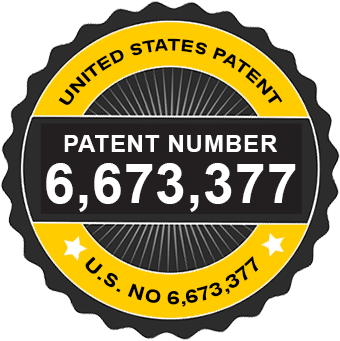 Clinically Tested
A breakthrough double-blind, placebo-controlled clinical trial has shown the proprietary, active SizeGenix® complex dramatically increased erection size and increased "free" testosterone levels 74.7%. The testosterone increase happened in only 12 days!
Unmatched Potency
SizeGenix® utilizes the highest-grade compounds available and puts them through a purification process and a "super critical extraction process." Our potency is unrivaled in the industry and we have the laboratory test results to prove it.
United States Patent 6,673,377

SizeGenix® is the only male enhancement product to be protected by a U.S. Patent. No other male enhancement product has our Wave Surge® technology, high potency ingredients, delivery system and they certainly don't have a United States Patent! No wonder we are creating a worldwide phenomenon!
We do not use any fillers.
No Weak "powdered"
ingredients that others use.
We synergistically blend it for maximum effectiveness.
So What Makes SizeGenix
®

The Most Talked About, Most Effective Male Enhancement Product Ever Created?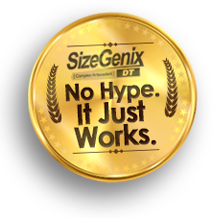 Everywhere you look, the media is going bonkers over SizeGenix®. Even the most famous adult film stars in history are raving about it. Ron Jeremy talks about how SizeGenix® has transformed even him! And of course he rated us #1 in the world! But, not only do adult film stars swear by it, but also many, many professional athletes, singers, top flight businessmen and celebrities also use SizeGenix®. Our customer list reads like a "who's who" or the most playboys and ladies men from America and Europe.

So can it really work for you? You'll never know unless you give it a try. Look - pass up on this offer and 30-days from now, you'll simply be a month older with the same penis you have now... or you can be enjoying a new life as tens of thousands of other men are... inches longer. You decide.